General Online Safety
Having a basic knowledge of online safety, so that you can continue to use the internet without concerns, and safeguard yourself, your family, your workplace and your online devices, is important. There are lots of little things you can do to stay safe online:
Passwords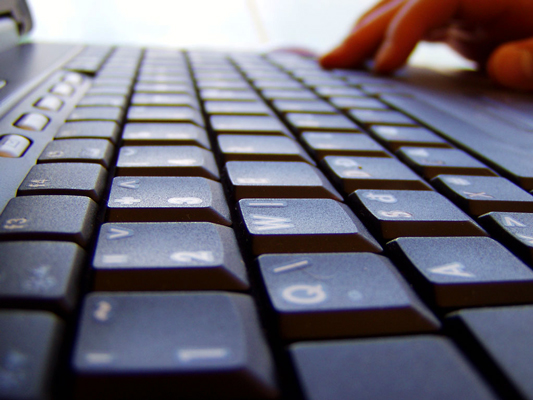 Choose, use and protect your passwords carefully, and use a different one for every account.
Don't give out any passwords and PIN numbers to anyone online, there are a lot of scammers out there who pretend to be an employee from a business and collect personal information for their own use.
Internet security
Security software is essential. Update this regularly.
Parents can use appropriate filters to monitor and block online activities.
Personal information and social media
Never reveal too much personal or financial information in social networking posts/profiles; you never know who might see it, or use it.
Be careful with what you post online, keeping in mind that once it is posted, it will remain there forever.
Do not provide any personal information that could potentially attract someone to you. Never give out your address, personal phone numbers, personal photos that anyone could misuse.
Social Networks are increasingly used by fraudsters. Watch out for things like fake friend requests and YouTube links containing malware.
Remember people can pretend to be something that they are not and easily trick you into believing something that is false.
Always use private settings on all websites and apps you may be using. Make sure that you can approve who you befriend and who can see your online profiles and what you have posted.
Watch out for scams
Be on your guard against 'social engineering' scams, which include fraudulent emails, phone calls or texts designed to manipulate you into revealing your confidential banking details.
Watch what you click
Don't click on links or open attachments in emails if the source isn't 100% known and trustworthy. Similarly, don't click on links in texts, WhatsApp messages or social networks if you're not certain of the sender and that they're genuine.
Is your payment secure?
Ensure payment pages are secure before you enter your card details. You can tell if this is the case if the address starts with 'https://' (the 's' stands for secure) and there's a locked padlock in the address window.
Protect yourself against fraud by knowing what to look for and what to do.
How to identify a potential scam
If you have been advised that you are the winner of a large prize for a draw you don't recall entering.
Communications that you are late in a payment and services will be cut off or legal action will be taken.
Communications are not personalized and contain grammatical errors or spelling mistakes.
How to protect yourself from email or text scam
Do not click attachments or links from unknown sources.
Do not provide any financial or personal identifiable information in email or text.
Your bank, including BMO, will not request any personal information such as PIN number, account number, etc. from customers through email or text.