School Program
See Something, Say Something School Program
Metro Vancouver Crime Stoppers' School Program, "See Something, Say Something" is an initiative that provides
students with education on safer communities and anonymous reporting around criminal activity.
It is a joint initiative between MVCS, the Vancouver School Board, Surrey School Board, Burnaby, Delta, School District 43 (Coquitlam, Port Coquitlam, Port Moody), Chilliwack Independent Schools and the Police. Going forward MVCS want to also present to the students in Abbotsford, Langley, Maple Ridge, New Westminster, North Vancouver and West Vancouver for both Grade 8 and Grade 10.
Since it began in 2014, the presentation for grade eights has reached more than 46,000 students. In January 2019, "See Something, Say Something" expanded to the grade ten curriculum.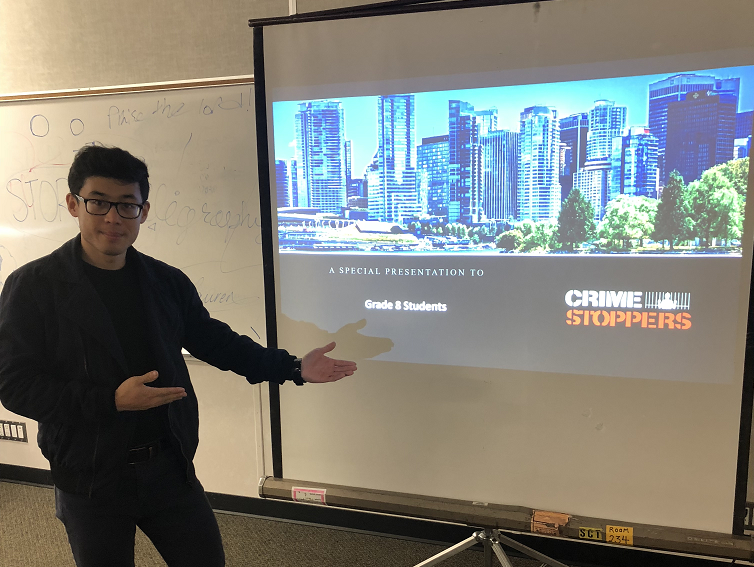 Interested in booking a presentation or want more information?
This email address is being protected from spambots. You need JavaScript enabled to view it.