Business and Retail
Not only is your business built on the trust between you and your staff but how you treat clients as well. Being an owner means staying vigilant about what goes on and doing what you can to prevent crime and protecting both your staff, and clients.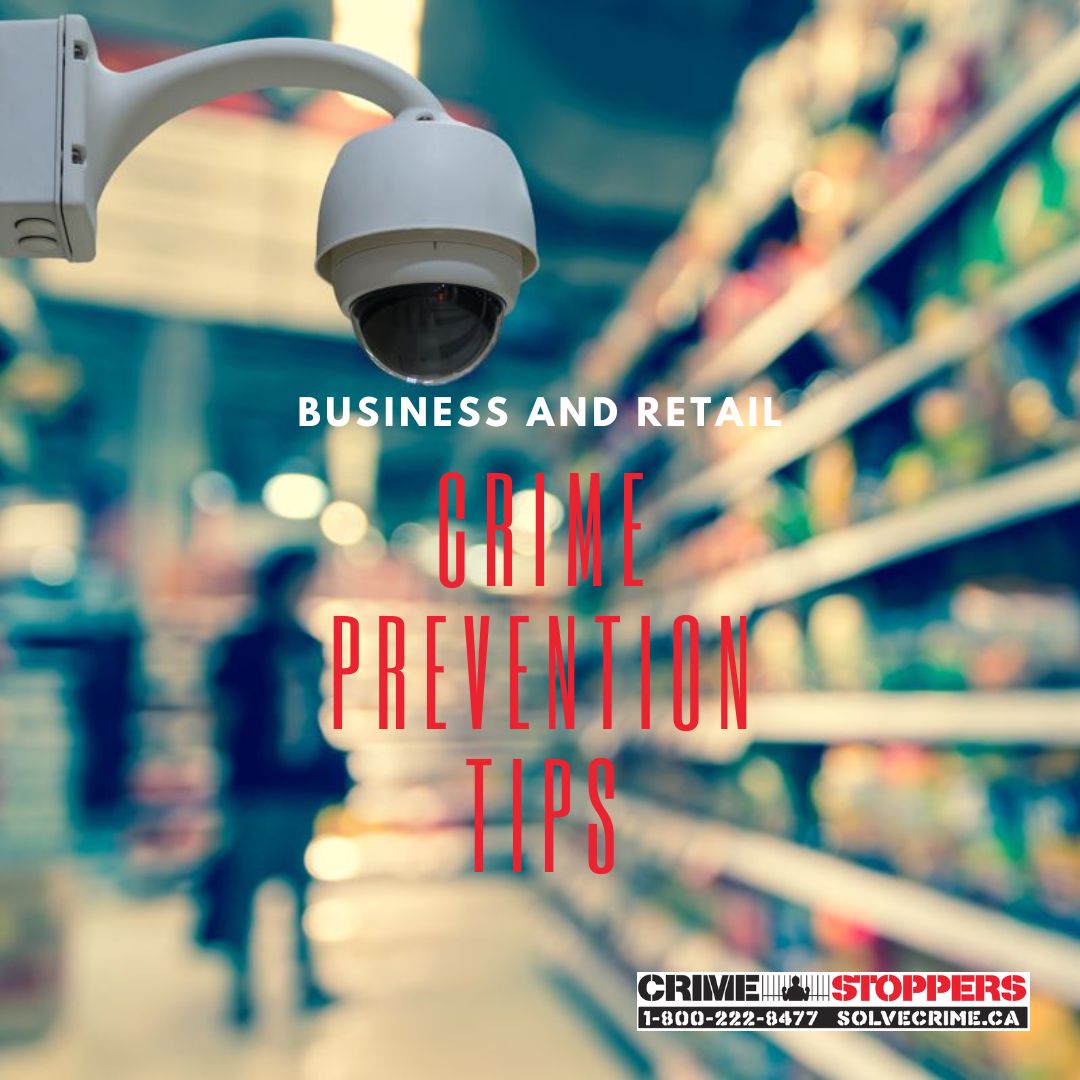 Information from the VPD on how you can reduce the chances with the following crime prevention tips and measures:
how you can Prevent Break ins
The best protection against break-ins is having open spaces with good lighting
When closing, leave your cash drawer empty and open, and visible from outside
If you are considering installing or upgrading an alarm system, consider a monitored alarm, with a panic button in case of robbery
If you have had a break in, what can you do now?
If it has just happened, call 9-1-1. If there is a time delay, call 604-717-3321
For your own safety do not go inside, as there is a chance the thief might still be there, and evidence could be accidentally destroyed
Cybercrime
With being so heavily relied on technology for businesses, email scams and malware are becoming more and more complex. Which can increase the risk for crime. To keep your business and clients safe and secure, prevention is key
How to keep your business safe:
Making sure to report all cyber-attacks and crime to the police
Hire an IT professional or cyber-security contractor to look at your network and respond if you have a cyber-event
Connect with the Canadian Cyber Incident Response Centre for advice on preparing for and handling cyber-events
For more information on how you can protect your business visit
Get Cyber Safe
Embezzlement and Theft and what to look for
Records rewritten so that they "look neater"
Having fluctuations in stock supply
A change in business patterns when a certain employee is away
Errors in monthly statements, and complaints by customers
A decrease in profits
Employees who seem overly sensitive to routine questions about procedures
Prevention:
Have thorough inventory control and conduct unexpected checks
Limit employee access to stock and inventory records
Robbery
Prevention:
If you must work alone, turn on some sort of background noise to make it seem like someone is working alongside you
To minimize loss, you can vary the times you make bank deposits and keep minimal cash in your till
Put up signs that a second key is needed for the safe and that it is not on the premises
Install a security alarm, and consider getting a panic button and signs saying you have done so and are trained and ready to alert the authorities
During:
Your safety comes first if someone is threatening you or your business just comply
Push a silent alarm if you have one when the criminal isn't aware
Try to get a good look at the suspect, so you can give an accurate description to police officers
After:
Call 9-1-1 and immediately write down everything you can remember and a description of the criminal, such as: their height, weight, hair and eye colour, clothing, scars or tattoos, and type of weapon
If it is safe to do so, look at the vehicle and write down a description of the license plate and in which direction they are heading
To keep evidence safe keep everyone away from all surfaces or anything they might have touched
Shoplifting
What to look for and keep an eye out on:
Shoplifters tend to look around their surroundings for any security cameras or employees. Hiding their faces or wearing baggy clothing and sunglasses or hats. Whereas when regular customers are shopping, they are generally looking at items and checking for details like prices and sizes, etc.
Possible shoplifters may hide items in their clothing like inside bags or sleeves, and socks. They may be fidgeting with their clothes or acting weird and not normal when walking or kneeling.
Be wary of groups of children or teenagers who gather in front of stores often looking for security measures like cameras or staff.
Prevention:
Proper staff training to spot shoplifters
Have your store displayed in a manor where it is easy to see the merchandise and what customers are doing
anti-theft tags for merchandise
Keep items away from exits – design your layout so that anyone entering or leaving the store must pass by security personnel or staff
Keep expensive items in locked cases
Fitting rooms and bathrooms should always be watched – limit the number of items taken into a fitting room, and don't allow unpaid merchandise in restrooms
Keep the cash register inaccessible to customers and always monitored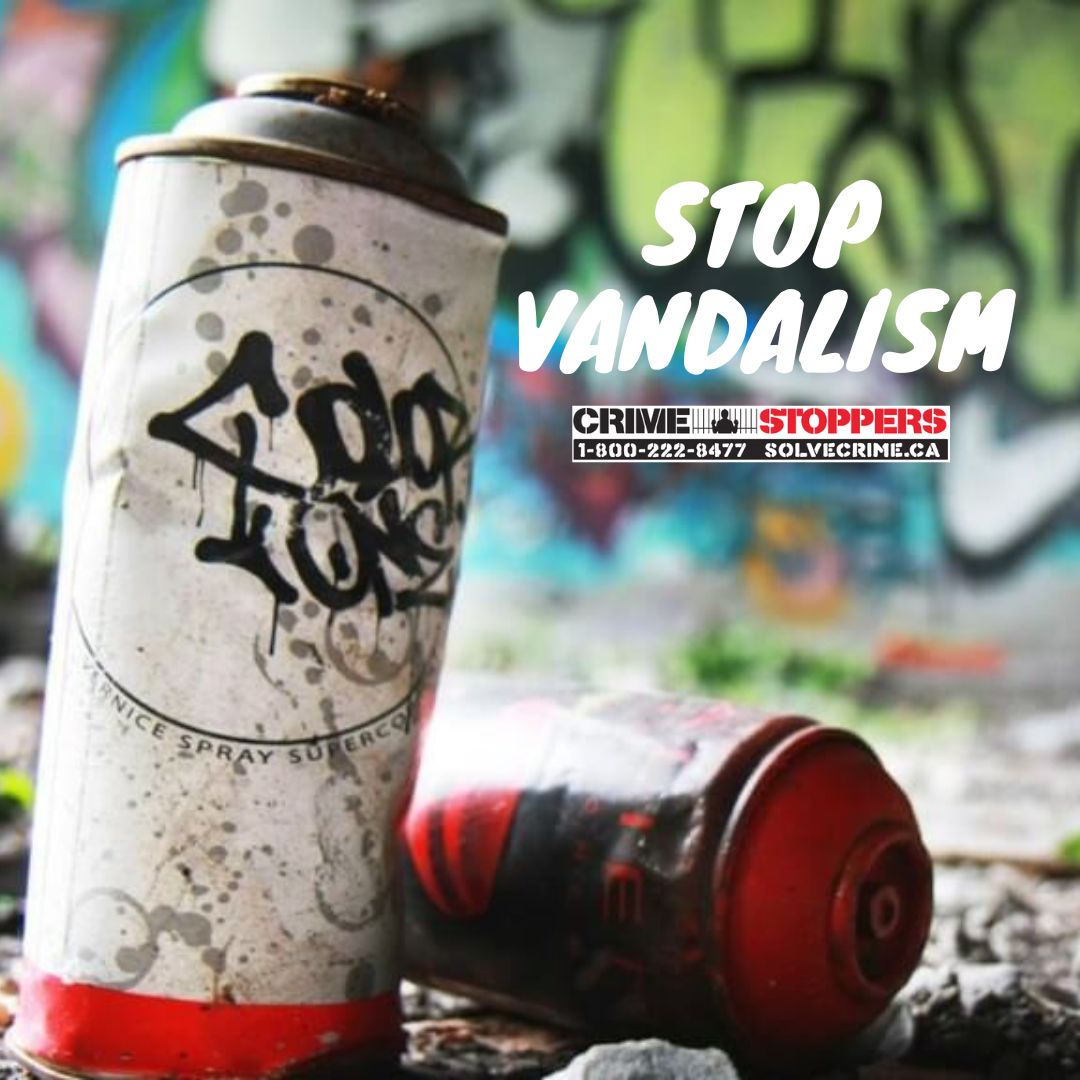 Vandalism and how you can prevent it
Ensure your landscaping doesn't provide cover or hiding places for people to loiter or possibly graffiti or vandal
Keep the area around the building well-lit and visible to the street
Schedule cleaning staff at night when most vandalism happens
Repair any damage or remove graffiti as soon as possible